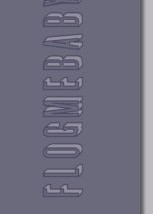 Web Site Design by:
Dawlfin Web Design
---
Read a product review (Napoleon Flogger)
Read a Product Review (Emperor Flogger)
Read a Product Review (Hot Pink Riding Crop)
Read a review (Mr Mega Thuddy Flogger)
Read a review (The Enforcer Flogger)
Read a Product Review (Master Blaster)
Read a review by TONY (Papa Tony) LINDSEY
Read a Review by Krissy Novacaine
---
BUYER BONUSES

BONUS 1

Orders which total over $50 (including shipping costs) will also receive one of the items shown in the photos at the right.

---

A randomly selected knife/blade from the photo below. We recently acquired a large "lot" of knives that were confiscated from air travelers at US airports by TSA employees. There are lots of "lock blades", but also plenty of nail clippers and cork screws. Supplies of these are limited, so get them while they last!

---

We also have a new supply of FlogMeBaby knives. Unless you specify a preference with your order, you might get one of these instead of the TSA knife.

---

Note to international buyers: I've been informed that these knives have been holding up packages in customs. In some cases (for example, Australia) they also sometimes confiscate the knife. Thus, let me know if you would prefer that I NOT include a knife in your package.

BONUS 2

Orders which total over $100 (including shipping costs) will receive one of these vintage/rare FTD poseable rubber Mercury figurines. They're about 5" tall, and very cute!

BONUS 3

Orders which total over $150 (including shipping costs) will receive a humidor "reminder", to remind you to add distilled water and special care solutions to your humidistat.

This can probably be used to remind you of other things too. like when to clean/condition your leather!

BONUS 4

Orders which total over $200 (including shipping costs) will receive *2* of the FlogMeBaby stainless steel ice cubes. Perfect for keeping your drinks cold without diluting them.
---
Welcome to our web site! We specialize in the most beautiful floggers and other fine leather products you'll find on the web! They're made of the finest leathers, and feel great in your hand. Check them out on our product pages!
But we sell much more than just floggers. Check out our other sections for:
Whips
Paddles
Riding Crops
Clothing
and much more!
---
Interested in VICTORIAN ART LITHOGRAPHS? Check out these incredible images that we now have available and fantastic low prices! One is clearance priced at just $.99.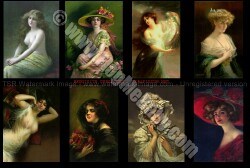 ---
WE RESERVE THE RIGHT TO REFUSE SERVICE TO ANY CUSTOMER
If you have been told that we will not sell to you, and you order anyway, your order will not be filled. We will refund you order, minus a 10% processing fee.